AirTags For Android: The Best Alternatives
Bluetooth trackers, such as Apple's AirTag for Android. Offer a hassle-free solution for monitoring your personal items while showcasing their versatility in various domains. These remarkable devices have transcended their conventional purpose and made significant contributions in unexpected arenas.
While Apple's AirTags have gained significant popularity as Bluetooth trackers, it's important to note that they are limited to Apple devices, leaving Android users in search of alternatives.
Fortunately, there are numerous high-quality options available that cater to Android smartphones and offer comparable performance.
Among the notable contenders in the realm of AirTag alternatives, two names shine bright: Tile and Samsung. Tile, in particular, is often hailed as the pioneer in this field, having played a crucial role in popularizing cross-platform Bluetooth trackers.
One such product from Tile is the Tile Pro, priced at $35 each. Despite the cost, it boasts an impressive array of features that make it a worthwhile investment.
With a remarkable 400-foot range, complete waterproofing, and a replaceable battery, the Tile Pro ensures durability and longevity, avoiding the disposable nature of some other trackers.
Moreover, it harmoniously works with both Android and iOS devices, seamlessly integrating with popular voice assistants like Siri, Alexa, and Google Assistant.
In summary, while Apple's AirTags may be renowned, they, unfortunately, exclude Android users. Nevertheless, the market presents an abundance of exceptional alternatives. With Tile and Samsung standing out prominently.
The Tile Pro, in particular, stands as an excellent choice, delivering remarkable capabilities and compatibility across both Android and iOS devices.
With its impressive range, waterproof design, and replaceable battery, it offers an appealing solution for those seeking a reliable Bluetooth tracker.
READ ALSO!!!
Best Airtag for Android
There is a wide range of AirTag alternatives accessible to both Android and iPhone users, and we'll delve into the finest options right here.
1. Tile Pro – The Best AirTag Alternative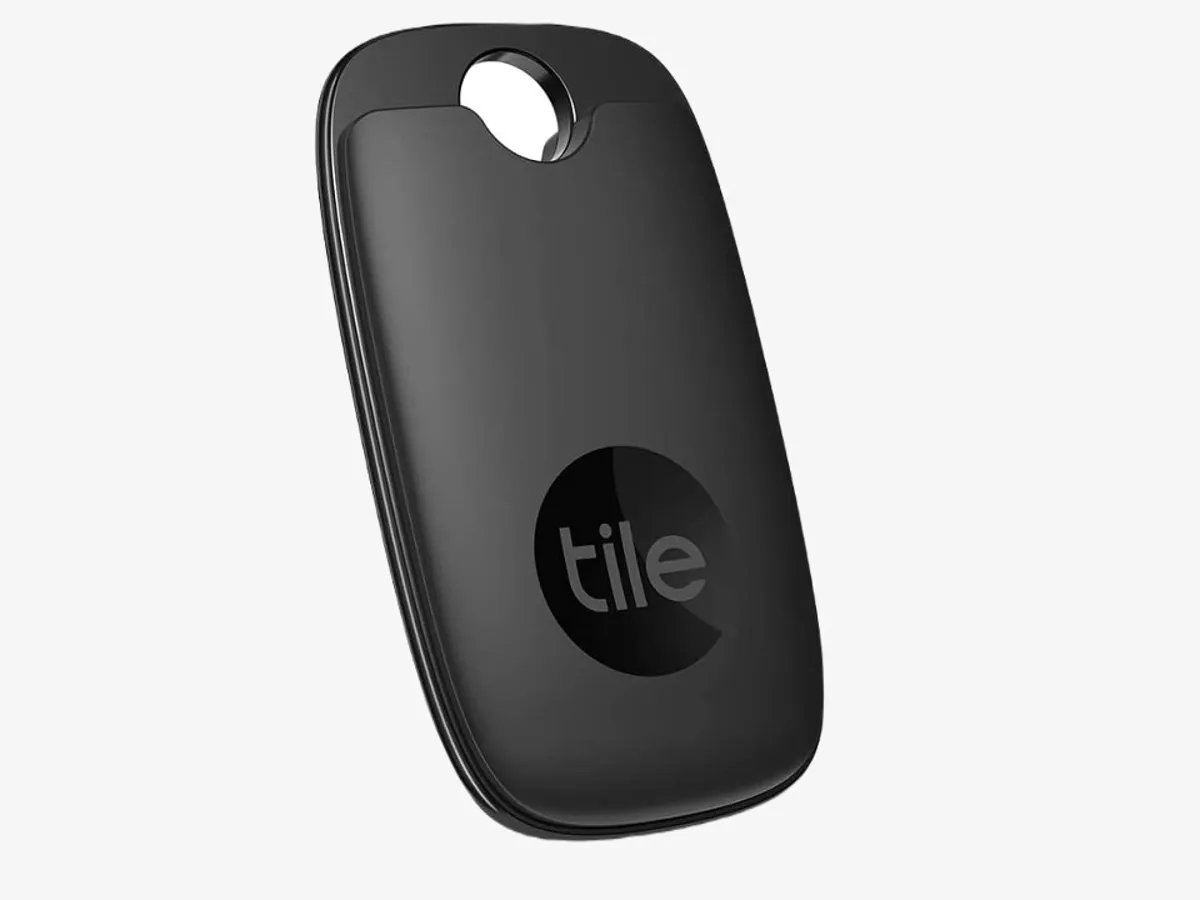 When it comes to seeking alternatives to AirTags, the Tile Pro emerges as an excellent choice for individuals utilizing either an Android or iPhone device. Tile, a trailblazer in the tracker industry, introduces the Tile Pro as one of their flagship offerings.
By attaching a Tile Pro to your keys, bag, or other belongings, you gain the ability to effortlessly track them through the Tile app.
Additionally, this nifty device comes equipped with a remarkably loudspeaker, ensuring that you'll be alerted when your item goes missing. Much like AirTag and other replacements on the market. The Tile Pro utilizes Bluetooth technology to locate objects in close proximity.
However, when an item surpasses the Bluetooth range of 400 feet. The Tile Pro leverages the extensive Tile community to extend its tracking capabilities. Therefore, it's worth noting that in order to access the full range of features. Also, a subscription to Tile Premium may be required.
2. Tile Slim – Long Lasting and Slim
Introducing the Tile Slim, a sleek Bluetooth tracker hailing from the renowned Tile product line. This nifty gadget takes the form of a slender card. It has been designed to effortlessly fit into wallets, pockets, backpacks, or any other convenient spot.
One of the key highlights of the Tile Slim is its vibrant array of colours, ensuring that you can pick the perfect shade to complement your personal style.
By connecting seamlessly with the Tile app, this little marvel can keep a watchful eye on your valuable possessions within a 250-foot range.
3. Samsung Galaxy SmartTag – True AirTag Android Alternative
Step into the world of tracking technology with the Samsung Galaxy SmartTag, a Bluetooth 5.0 Low Energy-powered alternative to the Apple Airtag. This nifty device offers a practical solution for keeping tabs on your belongings.
With its convenient keyhole design, you can effortlessly attach it to a wide range of items you wish to track, be it keys, backpacks, purses, and more.
However, it's important to note that the SmartTag is exclusively compatible with Samsung Galaxy Phones. Adding a touch of exclusivity to its usage.
One of the standout features of the Samsung Galaxy SmartTag is its ability to ring items within a generous 360-foot Bluetooth range.
This means that as long as your belongings are within this distance. You can easily locate them by triggering the ringing feature through the SmartThing app.
4. Chipolo One – no Subscription and 2-year Battery Life
Chipolo One presents itself as a remarkable companion in the realm of safeguarding your precious belongings. Also, encompasses those essential keys, trusty bags, and virtually anything else you hold dear.
With the versatility to operate on multiple operating systems, this Bluetooth tracker harmoniously syncs with both Android and iOS platforms. Its graceful contours and feather-like weight contribute to a hassle-free experience while accompanying you on your journeys.
An endearing quality of this nifty contraption lies in its ability to promptly notify you through a resounding ping within the confines of the Chipolo app. Therefore, ensuring that the moment your tracker ventures beyond the boundaries, your valuables remain securely in your purview.
READ ALSO!!!
5. Tile Sticker – Best for Flat Surfaces
In contrast to the Apple AirTag, which offers various attachment options including mounts and simply placing it inside your belongings. The Tile Sticker lives up to its name by adhering to your items through its convenient self-adhesive backing.
With a remarkable range of 250 feet. The Tile Sticker not only competes with other Airtag alternatives on this list but also boasts waterproof capabilities and the inclusion of a voice assistant option.
Moreover, users can enjoy the flexibility of using the Tile Sticker with both Android and iOS devices.
6. CubePro – Loudest Ringer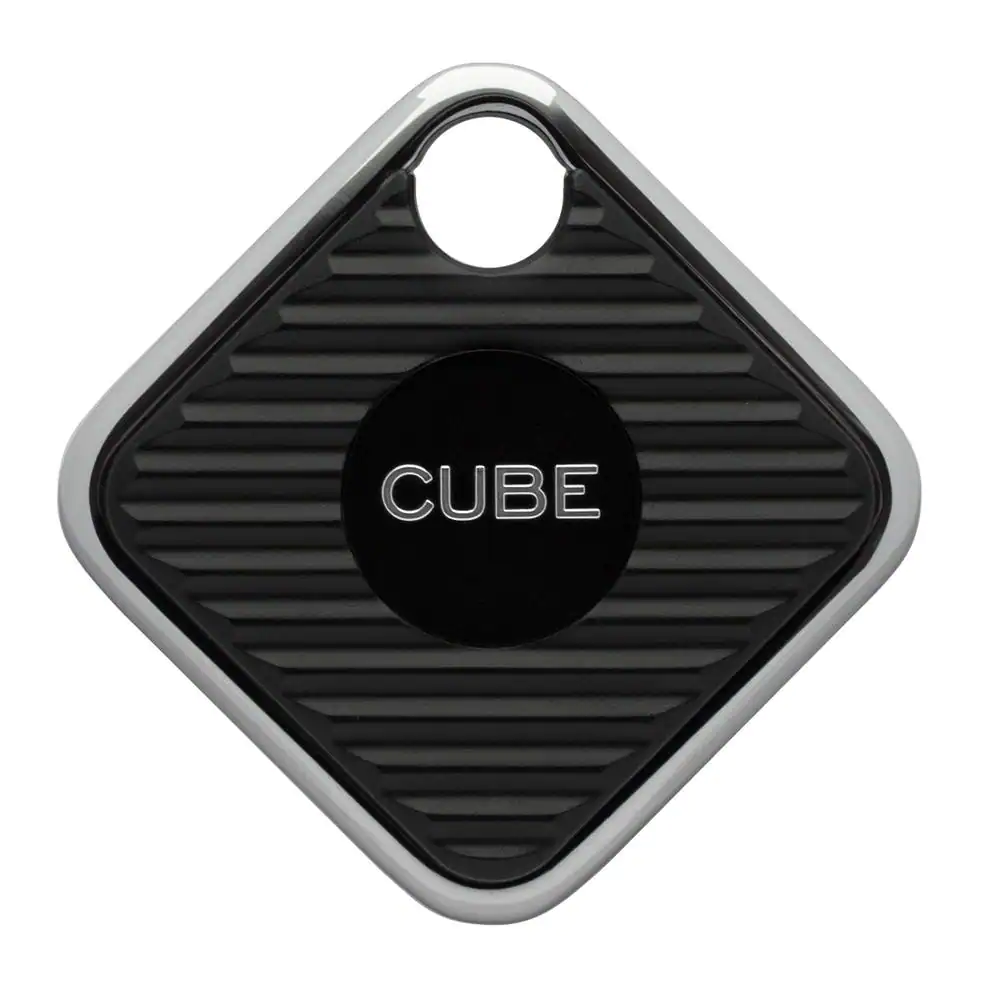 If you're in search of an alternative to Airtag for your Android or iOS device, CubePro is definitely worth considering.
This tracker boasts a sleek and contemporary metallic appearance, coupled with an impressive Bluetooth range. Also, making it an excellent choice for keeping tabs on essential items such as keys, bags, and purses.
One standout feature of CubePro is its 101dB ringer, which surpasses its competitors in audibility. This means you can easily locate the item to which the tracker is attached by activating a sound.
With a range of 200 feet, the CubePro offers a generous coverage area, and it also comes equipped with a replaceable battery, ensuring convenient and long-lasting use.
7. Tracki GPS Tracker – Cheaper AirTag Alternative with Tracking
With a budget-friendly price tag of $17, the Tracki GPS tracker stands out as an affordable option when compared to its competitors. This compact and lightweight device offers excellent portability. Making it effortless to attach to items like your car, backpack, or luggage.
Setting itself apart from Bluetooth-based alternatives, the Tracki GPS tracker operates using GPS technology, granting it an unlimited tracking range.
Additionally, its battery life is exceptional and can be easily recharged. The device allows you to establish geofences, enabling you to receive alerts whenever a vehicle ventures outside of a designated area.
Notably, the Tracki GPS tracker is both dust and water-resistant, ensuring durability and reliability even when exposed to rainy or dusty environments. In summary, it presents itself as an outstanding alternative to the Apple Airtag at a fraction of the price.