Cyno Revealed in Genshin Impact: Abilities, Sumeru Lore, Release Rumors
In Genshin Impact, Cyno has finally been made public as a playable character. Here are some of the Judicator of Spirits' leaked abilities, release date rumors, and lore. He will be an important character in Sumeru's story.
Adventurers are now finally getting to know characters from the Dendro nation because Sumeru has finally arrived with the release of Genshin Impact Version 3.0.
Cyno was the first character that players encountered way back when. However, he is now officially debuting as a playable character. 
HoYoverse teased this on August 22 and now information about his rumored features and release date is leaking.
About Cyno from Genshin Impact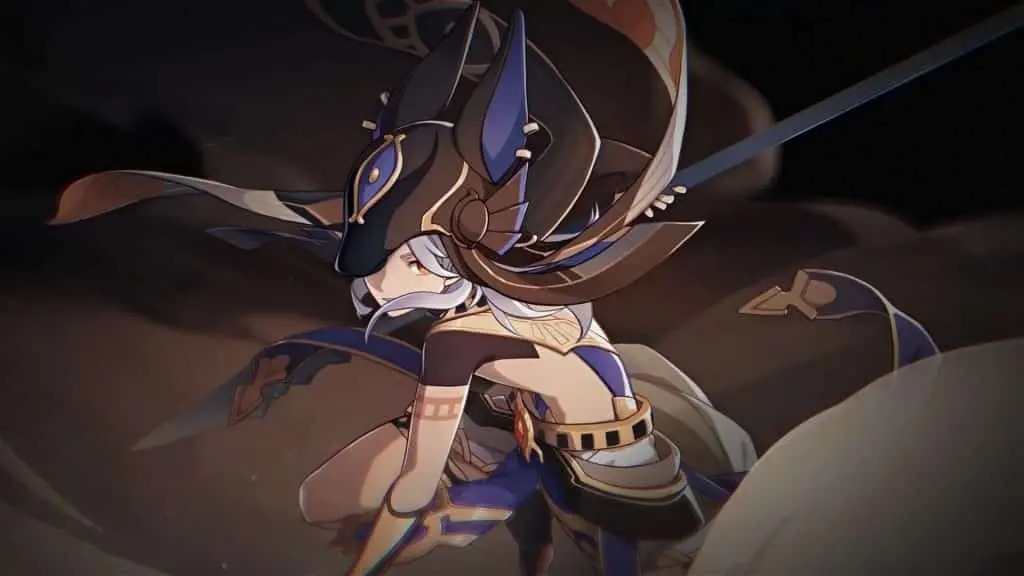 Cyno is a scholar from Sumeru Academia, a prestigious school for esoteric knowledge and ancient records.
In the official Genshin Impact manga, Collei, one of the main protagonists, is a close friend of his.
Collei is otherwise an ordinary girl, but the Sumeru scholar aids in sealing the archon residue, allowing the girl to unleash devastatingly potent abilities.
Although Cyno initially has a cold appearance in the manga, what makes him such a dependable character is his willingness to assist others.
YOU MAY LIKE:
Genshin Impact's Cyno Skills
Players have now had a chance to properly examine Cyno's in-game skills for the first time thanks to the launch of the Genshin Impact Version 3.1 beta.
And for those who wanted a second Raiden Shogun, they now have a respectable copy.
Cyno's Elemental Skill enables the Polearm user to dash through enemies while dealing Electro DMG in their path.
However, his Elemental Burst strengthens it so that it does more damage and travels farther.
Cyno's weapon acquires Electro through that Elemental Burst, Secret Rite: Wolf's Swiftness, and his Elemental Mastery goes up. 
YOU MAY LIKE:
Lastly,
The Release Date for Genshin Impact: The Judicator of Secrets is rumored to appear in Genshin Impact Version 3.1. It is scheduled to release sometime in late September or early October 2022. Cyno is not a part of Genshin Impact Version 3.0—that's for Tighnari, Collei, and Dori.