Doreen Lioy, the Ex-Wife of Serial Killer Richard Ramirez
Doreen Lioy, born in California, was a magazine editor before marrying American serial killer Richard Ramirez.
She rose to prominence as the ex-wife of Richard Ramirez. Media nicknamed Richard Ramirez the Valley Intruder and Night Stalker, and Lioy married the "Night Stalker."
And Doreen Lioy and Richard Ramirez's odd connection has gotten a lot of media attention throughout the years.
Doreen Lioy, ex-wife of the Night Stalker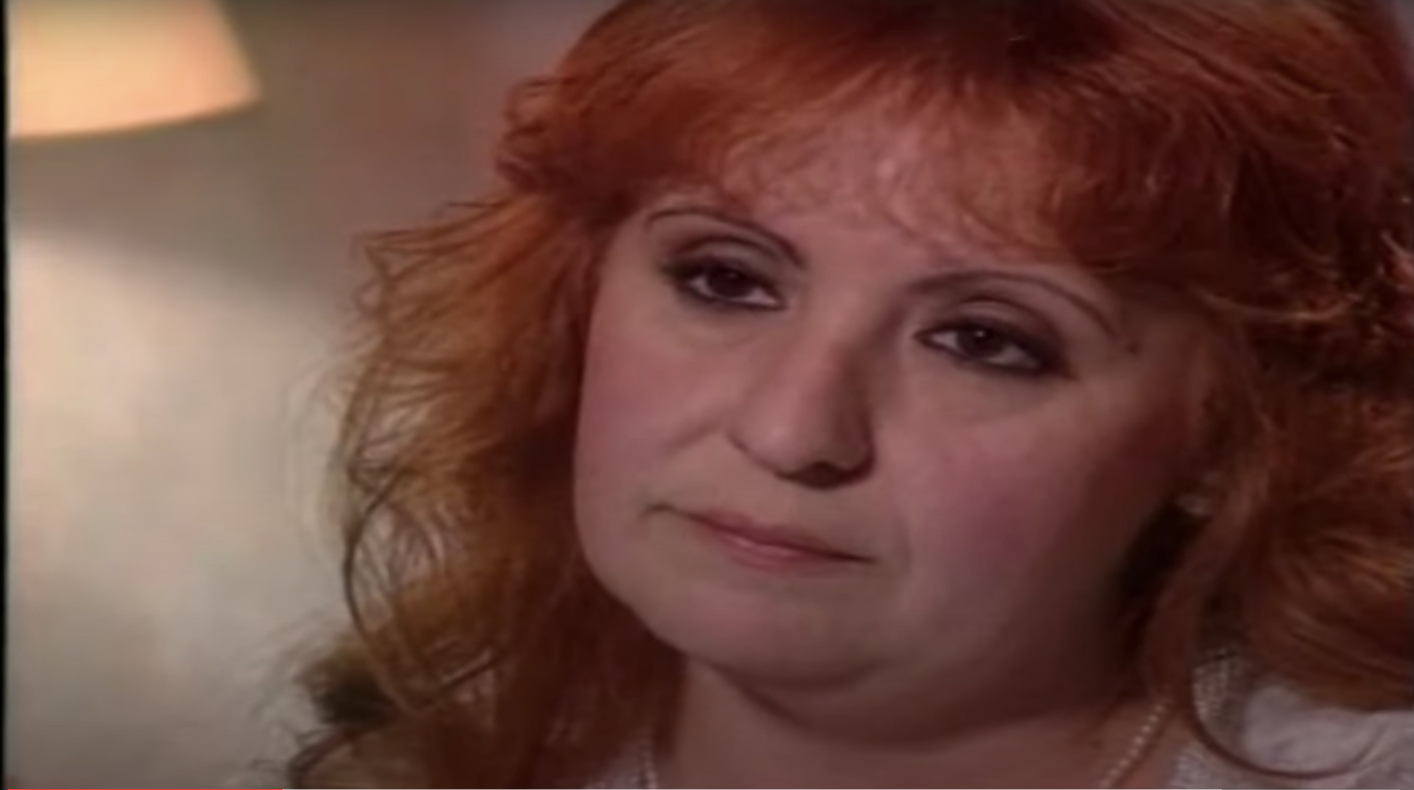 Ramirez was found guilty of horrific crimes such as murder, sexual assault, and attempted murder.
He was sentenced to death after his trial for killing 13 individuals in the mid-1980s.
He used to attack innocent victims while they were sleeping, terrifying residents of California.
When Richard Ramirez was on trial, he had many followers all throughout the country who wrote him letters.
Doreen Lioy was one of them, and she kept penning love letters to her possible husband for nearly 11 years. During his confinement, Lioy wrote 75 letters to Ramirez.
Their communication began in 1985, and Lioy visited Ramirez in prison frequently after that. Ramirez then proposed to Lioy in 1988.
They married in 1996 in San Quentin, California.
Even though she was happy to marry the person she admired, the news of her wedding caused shockwaves across America.
Despite the circumstantial evidence, Lioy remained adamant that Ramirez was innocent. "I can't change how the rest of the world sees him," she used to say. They don't know him as I do."
Doreen Lioy – Education and Career
Doreen Lioy was born in Burbank, California in 1955. There is relatively little information regarding her childhood and upbringing in the public domain.
Lioy excelled in school and went on to pursue a career in journalism, which she accomplished.
In the late 1970s, she began her career as an editor for the American magazine firm Tiger Beat. She used to meet and groom aspiring celebs.
John Stamos, an American actor, and producer, has credited her with helping him become a celebrity. Lioy was described by Stamos as a "very lonely woman."
An unusual relationship between Doreen Lioy and Ramirez
Richard Ramirez, born in El Paso, Texas in 1960, had a horrible start in life. His father was an alcoholic who abused him and his mother violently.
He suffered many head injuries as a child. Richie, his family's nickname for him, was inspired by his older cousin Miguel, a Vietnam veteran.
Miguel was a serial killer and rapist in Vietnam, and he used to tell him horrifying stories of war atrocities committed during the Vietnam War.
Richard witnessed his cousin Miguel's wife's murder, which Miguel committed by shooting his wife after a heated fight.
Richard's life was never the same following this tragedy. He became a drug addict and grew interested in Satanism.
He began with little crimes such as burglary and drug possession, but after he traveled to California, he became involved in more violent activities such as rape and murder.
Ramirez brutally murdered 14 people in California in a year and committed several rapes, assaults, and burglaries.
His crime had Satanic elements, such as drawing a Satanic pentagram insignia on the victim's body.
He liked to leave an inverted pentagram symbol at each murder scene. He used to attack all citizens, no matter their age or gender.
The news of the murder quickly circulated throughout the city, and no one felt safe.
There was a significant surge in revolver purchases as a result of the serial murders.
In 1985, on his way back from Arizona, a group of Hispanic women recognized him and called for help.
A couple of enraged neighbors detained him and began hitting him until the cops arrived and arrested him.
Doreen Lioy's wedding with Richard Ramirez
Doreen Lioy recognized she was attracted to the man after his detention.
She refused to acknowledge that he had been found guilty of heinous crimes such as chopping off the victim's head and stabbing the deceased repeatedly after his death.
When he exclaimed "Hail Satan" during his first court appearance, Lioy didn't seem to mind his Satanism.
Doreen Lioy was not the only woman who admired him and wrote love letters to him. She was adamant about her feelings toward him.
Lioy wrote him 75 love letters over the course of 11 years. She not only used to defend him in public, but she also used to praise him in interviews.
"He's nice, humorous, and charming, I think he's a really great person. He's my best friend; he's my buddy," Doreen said in an interview with CNN news.
On November 7, 1989, Ramirez was found guilty by a jury and sentenced to death. When he was at San Quentin State Prison, Lioy was the most frequent visitor.
Christopher Goffard, a Los Angeles Times news reporter, described Lioy on the prison grounds as someone who seemed drawn to Ramirez's vulnerability.
According to Goffard, Lioy used to see Ramirez four times a week, and she was always the first in line.
She used to worry that people would think she was insane, ignorant, or dishonest. "I'm none of those things." I have great faith in him.
There was, in my judgment, far more evidence to convict O.J. Simpson, and we all know how that went out." she said.
Even though the public was furious at Lioy, she was adamant about marrying Ramirez. On October 3, 1996, she received permission from the jail staff to marry.
She gave herself a gold band and Richard Ramirez a platinum band to commemorate her wedding day.
See Also:
Wondering where is Doreen Lioy Today?
Their connection did not endure long, and they did not see each other for a few years before Ramirez died.
However, the reason for their breakup remains unknown. According to reports, Lioy was unable to accept the reality that Ramirez murdered a 9-year-old girl in 1984.
Doreen and her husband divorced in 2009. Ramirez died in 2013 as a result of complications from B-cell lymphoma, a kind of blood cancer.
Doreen Lioy's current residence is unknown, as she appears to avoid public scrutiny.
It's difficult to understand why Lioy gave up everything to marry a monster when she was having a normal life before meeting Ramirez.