Every iPhone Apple Release In Chronological Order
This might interest you because Apple is getting ready to introduce the new iPhone Apple 15 series which will be launched soon. Do you wish to know about all iPhone smartphones? Here's a comprehensive list of every iPhone Apple release date and model.
Get ready for the next wave of Apple's groundbreaking smartphone lineup! The highly anticipated iPhone 15 family is set to make its debut, comprising four distinct models, following in the footsteps of the immensely popular iPhone 14 series.
Leading the pack is the sleek and affordable 6.1-inch iPhone 15, offering the perfect entry point into the world of Apple's latest technology.
Building upon this foundation, the lineup expands to include the impressive 6.7-inch iPhone 15 Plus, boasting a larger battery to fuel your extended usage.
Apple's 'Far Out' event, held in September 2022, showcased an impressive array of new products. The new generation smartphones such as the Apple Watch Series 8, Apple Watch Ultra, Apple Watch SE, and the AirPods Pro 2.
However, stealing the spotlight was the highly expected iPhone 14 Pro and iPhone 14 Pro Max, generating significant excitement among tech enthusiasts.
All iPhone Apple Release with Date
Below is the list of every classic iPhone that was released with the date. As the calendar moves forward and the imminent release of the new iPhone draws near.
Also, the flow of leaks becomes increasingly abundant, divulging more and more information about what to expect. Below is the iPhone Apple Release date.
1. iPhone 14 Series – September 7, 2022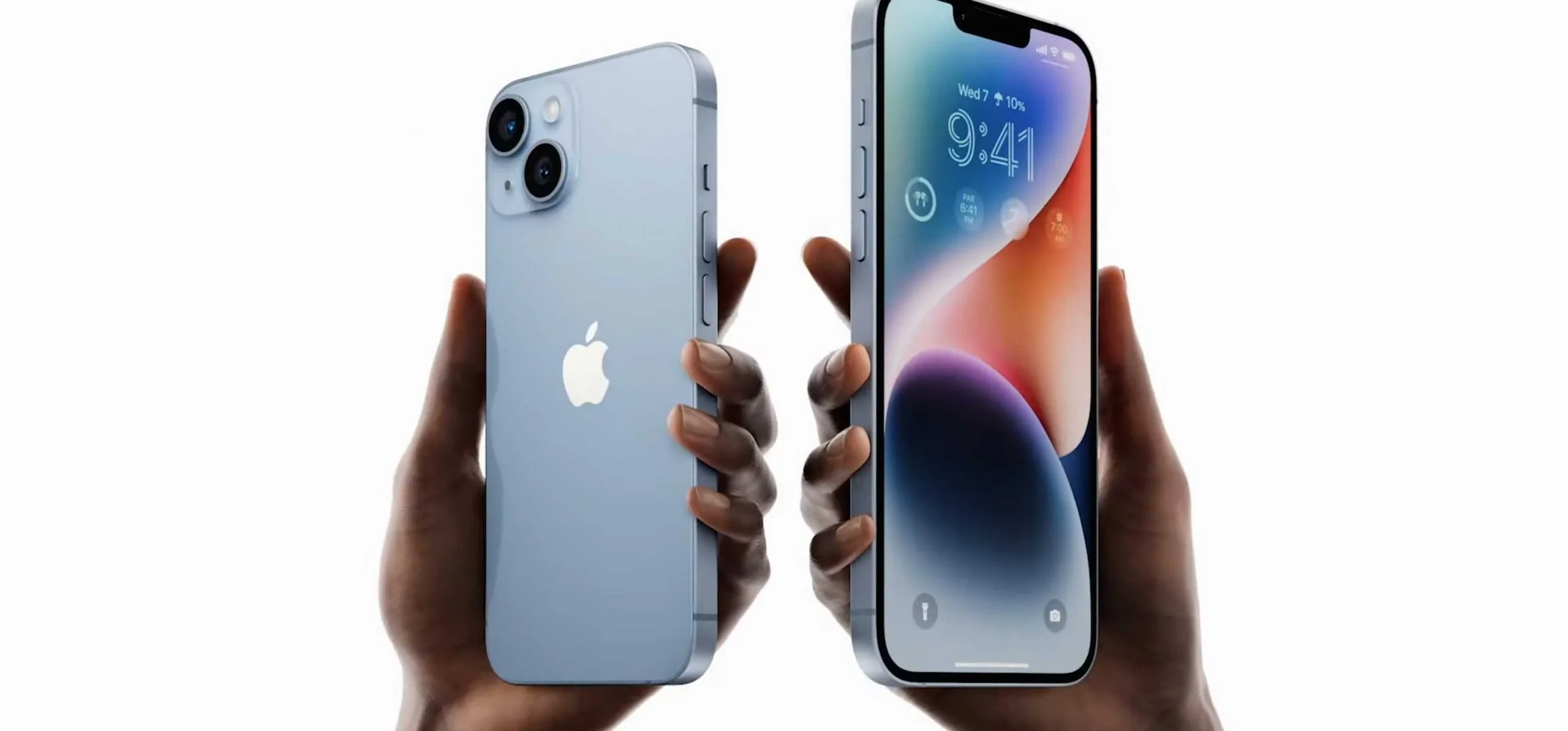 The new iPhone 14 Series was Unveiled during Apple's remarkable 'Far Out' occasion on September 7, 2022, the iPhone 14 family comprises four distinctive members.
The iPhone 14, iPhone 14 Plus, iPhone 14 Pro, and iPhone 14 Pro Max were introduced as a fresh addition to the lineup.
The iPhone 14 Plus takes the place of the discontinued iPhone mini, which endured a short lifespan because of its underwhelming performance.
While the iPhone 14 and iPhone 14 Plus inherit many of the features from the iPhone 13 series, such as the powerful A15 Bionic chip. It is the iPhone 14 Pro models that introduce a slew of exciting upgrades.
2. iPhone SE 3 – March 8, 2022
In the subsequent year, Apple unveiled the third iteration of the iPhone SE. Arriving merely two years after the iPhone SE 2, the iPhone SE 3 maintained its familiar design.
It's encompassing a petite 4.7-inch screen, prominent bezels, and a Home button housing a Touch ID fingerprint scanner.
Meanwhile, the smartphone introduced noteworthy additions like 5G capability, an advanced A15 Bionic chip, and enhanced battery performance. It didn't deviate significantly from its predecessor in other aspects.
3. iPhone 13 Series – September 15, 2021
During the fall of 2021, Apple unveiled the iPhone 13 mini, iPhone 13 Pro, and iPhone 13 Pro Max.
These devices showcased a design that closely resembled their iPhone 12 counterparts. Also, with the addition of fresh colour options, and a notable reduction in the notch's size.
The entire iPhone 13 lineup was powered by the impressive A15 Bionic chipset, which delivered a significant enhancement to the devices' battery life.
This improvement addressed one of the long-standing drawbacks of previous iPhone models. Furthermore, Apple introduced a remarkable feature called Cinematic Mode for video recording.
Therefore, this feature enabled users to capture footage with a captivating depth effect, automatically adjusting the focus based on the scene being recorded.
READ ALSO!!!
4. iPhone 12 Series – October 13, 2020
In an announcement made on October 13, 2020, Apple unveiled the successor to the iPhone 11. The iPhone 12 series comprised four models: the iPhone 12, iPhone 12 mini, iPhone 12 Pro, and iPhone 12 Pro Max.
Among them, the iPhone 12 mini stood out as a compact smartphone with a 5.4-inch screen, yet it shared the same sleek full-screen design as its counterparts.
Also, the iPhone 12 series gained recognition for several noteworthy aspects. Firstly, they marked Apple's first foray into 5G support, bringing faster connectivity to iPhone users.
Additionally, they introduced MagSafe, a proprietary magnetic wireless charging technology that has since become a defining feature of iPhones.
5. iPhone SE 2 – April 15, 2020
In 2020, Apple released the second iteration of the iPhone SE, four years after the debut of the original model. Similar to the iPhone 11 series, the iPhone SE the A13 Bionic chip powered 2, ensuring powerful performance.
However, this compact iPhone kept the design of the iPhone 8, sporting a 4.7-inch display and the familiar Home button equipped with a Touch ID fingerprint sensor.
Consequently, the iPhone SE 2 did not adopt the notch and Face ID features that had become commonplace on newer iPhones.
It also offered an IP67 water-resistance rating, which was a step down from the IP68 rating found on flagship iPhones.
Despite its design appearing somewhat dated, Apple chose not to reintroduce the 3.5mm headphone jack on this more affordable iPhone model.
6. iPhone 11 Series – September 10, 2019
iPhone Apple Release – In 2019, Apple launches its sensational iPhone 11 lineup, which comprised three powerful models: such as iPhone 11, iPhone 11 Pro, and iPhone 11 Pro Max.
This strategic amalgamation of a standard version, a Pro variant, and a Pro Max edition set the stage for Apple's subsequent iPhone series releases.
Additionally, Apple introduced the U1 chip infused with innovative ultra-wideband technology.
READ ALSO!!!
7. iPhone XR – September 12, 2018
Apple also lunches another iPhone XR, which has a 6.1-inch screen, besides the iPhone XS series. The goal of this distinctive iPhone model was to offer a less expensive option to the iPhone XS and iPhone XS Max.
Despite having the same Apple A12 Bionic chipset, it differed with a single rear camera. Its water-resistance capability was slightly lower, rated at IP67 instead of the IP68 found in the iPhone XS variants.
Nevertheless, the iPhone XR stood out with its diverse range of six vibrant colours and a wallet-friendly price tag, capturing the attention of budget-conscious iPhone shoppers.
8. iPhone XS with XS Max – September 12, 2018
On September 12, 2018, Apple launches the brand new iPhone XS and XS Max smartphones. In marking ‌two remarkable devices to its collections.
Distinguishing themselves with a 5.8-inch and 6.5-inch display, respectively, the XS Max claimed the title of the largest iPhone ever created.
Equipped with the powerful A12 Bionic chipset, these phones showcased advancements in Face ID technology. Also, it boasted an upgraded water-resistance rating of IP68.
Notably, the iPhone XS series introduced the concept of dual SIM functionality to iPhones. However, they enable users to use both an eSIM and a physical nano SIM card slot. Additionally, Gigabit LTE made its debut, granting users access to speed-up download speeds.
9. iPhone X – September 12, 2017
Apple introduced the iPhone X alongside the iPhone 8 series, signalling a significant shift in its design philosophy.
Departing from tradition, Apple bid farewell to the Touch ID sensor and home button. Therefore, making room for their revolutionary Face ID technology.
This groundbreaking decision not only paved the way for a stunning 5.8-inch full-screen display. But also gave birth to the iconic wide notch that would define future iPhone models.
The iPhone X made its mark by introducing Animoji. Also, which has since evolved into the beloved animated Memoji we know today.
10. iPhone 8 with 8 Plus – September 12, 2017
Skipping ahead to 2017, purchasers of iPhones had already become accustomed to the absence of a headphone jack.
The iPhone 8 made its debut, showcasing an innovative combination of glass and aluminium in its design, for the very first time. They introduced wireless charging to the iPhone lineup.
Additionally, the iPhone 8 Plus presented Portrait Lighting, a feature that has now become a staple across various iPhone models. It also allows users to immerse themselves in augmented reality games and applications.
In conclusion, the launch of Apple's newest iPhone represents yet another turning point in the rapidly developing field of technology.
Apple‌ continually captures the attention of a large worldwide audience by pushing the envelope of innovation and redefining what we may expect from an iPhone Apple Release smartphone.