20 Most Expensive Things In The World That You Need To See
When it comes to the most costly objects in the world, it is safe to say that the majority of them are exclusive and hard to come by.
Most importantly, only the ultra-rich can afford to own most of these, not me or you.
It may also appear absurd to spend such large sums on these most expensive items. When you have a lot of money, you will want to get your hands on the most expensive as well as the most beautiful goods.
The super-rich wants to have an exclusive collection of items to just show off. Today, we'll talk about 20 such pricey items that are out of reach for the average person.
List of the 20 Most Expensive Things in the World
The following is a list of the 20 most expensive things in the world, along with their prices.
Without further ado, let us take a virtual tour of these lovely and pricey items!
1. Yacht History Supreme
Cost: 4.5 billion USD
History Supreme is the world's most expensive yacht, valued at around $4.8 billion.
This boat, created by Stuart Hughes, a world-renowned luxury designer located in the United Kingdom, took nearly three years to finish.
A Malaysian businessman paid 4.5 billion dollars for this costly 100-foot sailboat.
The exceptionally expensive price tag for this yacht is due to the use of about 100,000 kg of precious metals such as solid gold and platinum in the construction of this luxury liner.
The precious metals are utilized to create practically the entire boat, from the hull to the eating space, staircases, and so on.
The center of interest on this yacht is the Master bedroom, which is built of meteorite rock.
2. Hubble Space Telescope
Cost: 2.1 billion USD
The Hubble Space Telescope is the second most costly item on our list, and it is the world's most expensive telescope, according to the Guinness Book of World Records.
It was launched in 1990 and has been responsible for numerous key discoveries since then, including evidence that our entire universe is expanding and assisting in the understanding of the universe's age.
3. Antilia
Cost: 2 billion USD
Mukesh Ambani, Asia's richest billionaire, owns Antilia in Mumbai.
This massive 27-story mansion features luxurious amenities such as three helipads, air traffic control, a 168-car garage, a ballroom, 9 high-speed elevators, a 50-seat theatre, and many more.
It has been intended to withstand an earthquake of magnitude 8.0.
4. Villa Leopolda
Cost: 506 million USD
Villa Leopolda is the world's second most costly home, behind Antilla. Leopolda is a hospital that was built on the French Riviera during World War II. Edmond and Lily Safra are the owners.
5. 'The Card Players' (painting)
Cost: 275 million USD
The picture is by the famed French artist Paul Cezzane and is currently owned by Qatar's Royal family of Al Thani.
Qatar purchased this rarest of rare paintings for 275 million dollars as part of its effort to become an international intellectual center.
6. Garçon à la pipe (painting)
Cost: 104 million USD
This magnificent Garçon à la pipe picture was created in 1905 by none other than the great Pablo Picasso.
Picasso was only 24 years old when he painted this, and it is regarded as one of the best early works by the artist ever to appear on the art market.
7. L'Incomparable Diamond Necklace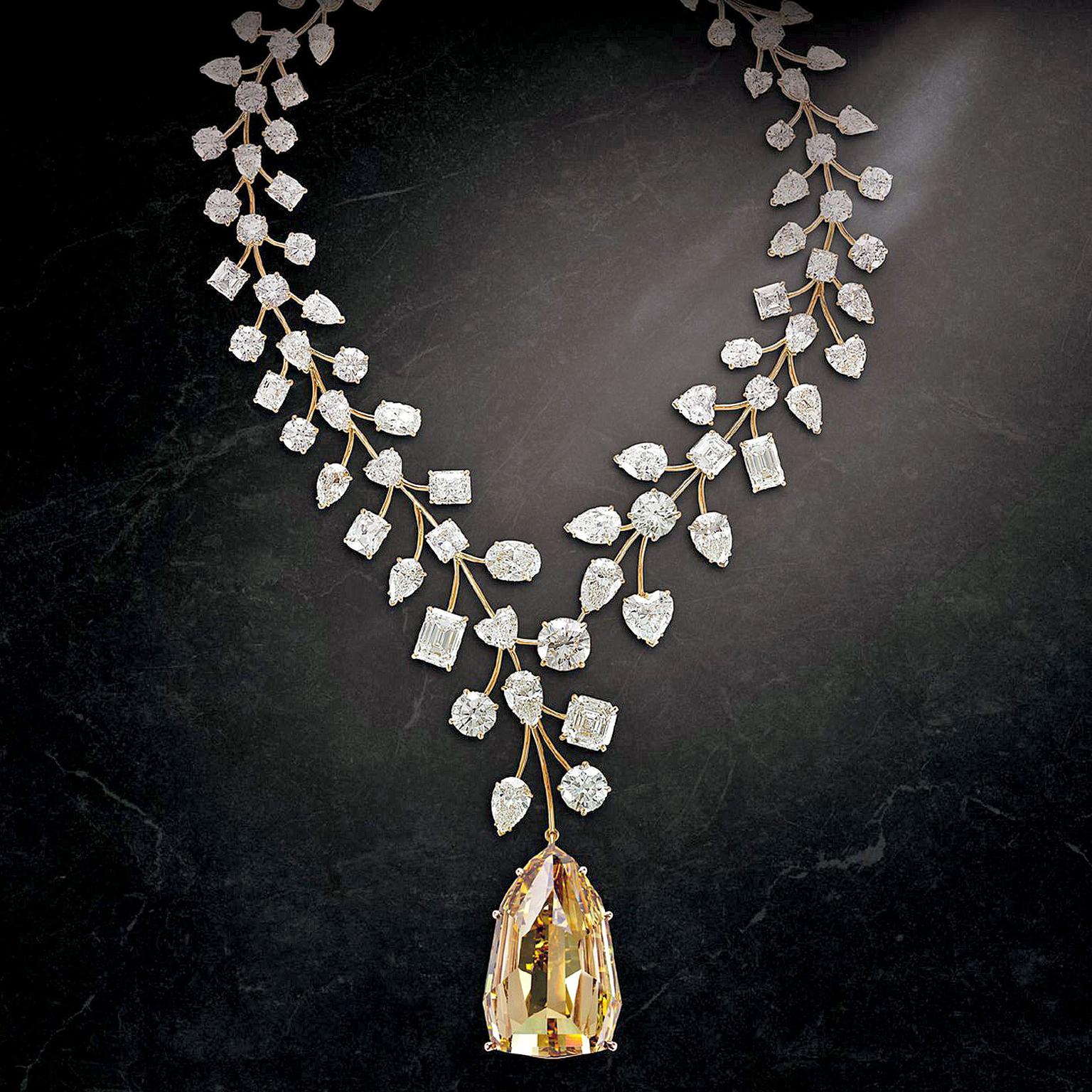 Cost: 55 million USD
The world's most expensive necklace, L'Incomparable Diamond Necklace, is valued at $55 million.
It is made up of a near-flawless 407.48-carat white diamond and 90 white diamonds weighing approximately 230 carats. A girl discovered this over 30 years ago in Congo.
8. 1963 Ferrari GTO
Cost: 52 Million USD
According to Bloomberg, an unknown bidder purchased this from Paul Pappalardo, a creative patent attorney, in a private transaction. It is the most costly automobile ever built.
This specific GTO, one of 39 produced to date, won the 1963 Tour de France road race, raced by Jean Guichet.
9. 201-carat gemstone watch
Cost: 25 million USD
People who are passionate about luxury timepieces are constantly on the lookout for one-of-a-kind, unusual, and pricey pieces.
This 201-carat gemstone watch satisfies all of the criteria for a perfect outstanding wristwatch.
Chopard watchmakers created this. There are 874 diamonds and a total of 201 carats of precious jewels placed in it, including heart-shaped fancy diamonds.
10. The 'Perfect Pink'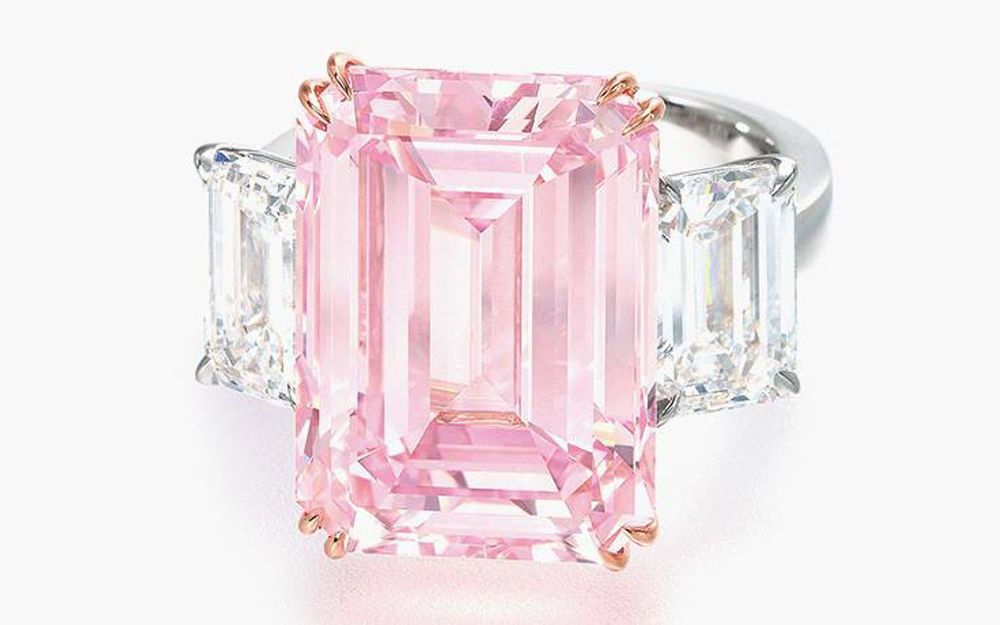 Cost: 23 million USD
The flawless pink diamond was auctioned off for a stunning $23.2 million dollars at Christie's in Hong Kong.
It is the most costly jewel in the Asian subcontinent, according to Vickie Sek, director of the jewelry department at Christie's Asia.
11. The domain 'Insure.com'
Cost: 16 million USD
The domain name 'Insure.com' holds the record for the most expensive domain name category that has ever been sold in the Guinness Book of Records.
It was sold for a whopping 16 million dollars to California-based Quinstreet, a public traded marketing company.
12. Diamond Panther Bracelet
Cost: 12.4 million USD
The most expensive bracelet in the world is a diamond panther bracelet.
Wallace Simpson, the original socialite and queen of style, and Edward VIII fell in love thanks to this piece of jewelry.
13. Dead Shark
Cost: 12 million USD
Damien Hirst made this dead shark art piece. This piece is formally titled "The Physical Impossibility of Death in the Mind of a Living Person."
An unidentified financial whiz who works in the hedge-fund industry picked up on this.
14. Gold-plated Bugatti Veyron
Cost: 10 million USD
This gold-plated Bugatti belongs to American rapper Flo Rida. The automobile accelerates from 0 to 100 miles per hour in 2.8 seconds.
Following his purchase, the gold plating was added to the car. Flo Rida has demonstrated that you don't have to be a billionaire to possess this amazing work of art on wheels.
15. 'Rhein II' (photograph)
Cost: 4.3 million USD
Rhein II is the world's most expensive image. Andreas Gursky, a German visual artist, created this in 1999. This snapshot depicts a man's true bond with nature.
The simplicity of this shot is Gursky's artwork that exudes confidence in its efficiency.
Read Also:
16. Crystal Piano
Cost: 3.2 million USD
As the name implies, this piano is totally handcrafted with crystal. It is one of the world's most expensive musical instruments.
The piano was originally made public in 2008, during the opening ceremony of the Olympic Games in Beijing. It was broadcast to a billion people both online and offline.
17. iPhone 3GS Supreme Rose
Cost: 2.9 million USD
No one will dare to lose or break Stuart Hughes' cell phone because it is not typical. The iPhone 3GS Supreme Rose is the world's most costly phone.
The handset is adorned with 75 immaculate diamonds and four 2.5 carat pink baguette diamonds. It comes with a gorgeous hand-finished wallet made from real Ostrich foot.
18. Magnetic floating bed
Cost: 1.6 million USD
The fortunate owner of this Magnetic floating bed can boast that he possesses something one-of-a-kind that took seven years to create. The bed floats 1.2 feet above the ground and can support up to 2000 pounds.
19. Parking spot Manhattan
Cost: 1 million USD
This parking lot in New York City's downtown Manhattan is worth at least a million dollars. The cost is six times that of the ordinary American home.
People who live in Manhattan are well aware that real estate costs in the city are exorbitant.
20. Feather of Huia Bird
Cost: 10,000 USD
Huia feathers are symbols of friendship and respect. Huia bird feathers are incredibly pricey because the animal has been extinct for almost a century.
It is regarded as the most valuable feather on the globe because it is the only one known to exist. It was auctioned off in New Zealand, and an anonymous bidder won it.
Well, all of these expensive items in our world are truly great!
We hope you enjoyed our article. Please leave your opinions in the comments area below! Keep an eye on this space for more outstanding content!