Shrek 5: Release Date, Cast & Everything We Know
Shrek 5 continues to captivate the hearts of movie enthusiasts, who eagerly await any updates on its progress. The year 2001 witnessed a remarkable shift in the animated film industry with the release of Shrek. Here's the latest information regarding Shrek 5 and the cast.
The enchanting tale of Shrek is brought to life by the creative minds of DreamWorks Animation. Proved to be an extraordinary triumph, captivating audiences worldwide and amassing a staggering $484 million in box office earnings.
This whimsical masterpiece not only stole the hearts of viewers but also clinched the prestigious title of the very first recipient of the Academy Award for Best Animated Feature.
This ingenious masterpiece blended clever adult humour with delightful, child-friendly charm, offering a fresh take on fairytales by introducing unconventional characters, an unforgettable soundtrack, and an inspiring message of self-discovery.
Following its success, Shrek 2 (2002), Shrek the Third (2007), and Shrek Forever After (2010) quickly followed suit. The announcement of Shrek 5 dates all the way back to 2016. But updates on its development have been relatively scarce in recent years.
Despite facing various challenges throughout its production, the highly expected fifth instalment of this beloved franchise is still in the works. They will thrill fans to learn that it's still on track.
Despite alterations in creative direction and storylines, ‌Shrek 5 is finally emerging from a period of uncertainty.
With these developments, Shrek 5 holds the potential to become the most exhilarating chapter in the entire series. Also, promising an experience like no other for its loyal audience.
READ ALSO!!!
The Latest News about Shrek 5
After over ten years of development, Shrek enthusiasts may have given up hope on receiving any updates about Shrek 5. However, ‌the long-awaited sequel might be closer to fruition than expected.
Chris Meledandri, the head of Illumination and a creative partner at DreamWorks Animation, is determined to bring Shrek 5 back into production.
However, Meledandri recently engaged in discussions about the project during an interview with Variety, where he was promoting the release of The Super Mario Bros. Movie.
They focus on one of the crucial aspects of Meledandri is reassembling the original voice cast, and he's not alone in this desire.
In a conversation with ETalk, Eddie Murphy expressed his interest in reprising his role as Donkey, particularly after the success of the two Puss in Boots films.
Murphy enthusiastically stated that he would eagerly return to voicing the lovable character without hesitation. Additionally, he believed that there should have been a standalone donkey movie. Also, Meledandri found the character to be even funnier than Puss in Boots.
Upon hearing Murphy's remarks, Meledandri expressed his delight at variety, stating that he was "thrilled" by the actor's sentiments.
Shrek 5 Is Confirmed
In an intriguing revelation, Chris Meledandri recently divulged a treasure trove of exciting updates and sneak peeks during his conversation with Variety. Among the myriad of tidbits, he confirmed the long-awaited development of Shrek 5, much to the delight of fans worldwide.
However, it wasn't the only delightful surprise awaiting Shrek enthusiasts. Meledandri tantalizingly hinted at the potential realization of Eddie Murphy's cherished dream as a standalone movie. Which is been centred on the lovable character of Donkey.
Therefore, with unwavering conviction, Meledandri expressed his belief that Donkey possesses the charisma and charm to effortlessly shoulder a film of his own. Such a proposition undoubtedly amplifies the anticipation of future adventures in the captivating Shrek universe.
Shrek 5 Release Date
Originally scheduled for a late 2020 release, Shrek 5 encountered a hurdle as production was delayed. Consequently, a more realistic release date of 2022 emerged. However, because of the near-complete shutdown of Hollywood in 2020, production had yet to begin.
Consequently, the release date was once again pushed back to make room for a busy animated film schedule.
Now, it appears increasingly probable that if the production of the new Shrek movie doesn't even kick off until 2023, they might postpone its release until late 2024 or even 2025. During the franchise's heyday, they delivered a new Shrek film to fans every three years.
Nonetheless, it is uncertain whether the enthusiasm for the movie will continue to grow as each new release date change unfolds.
Shrek 5 Cast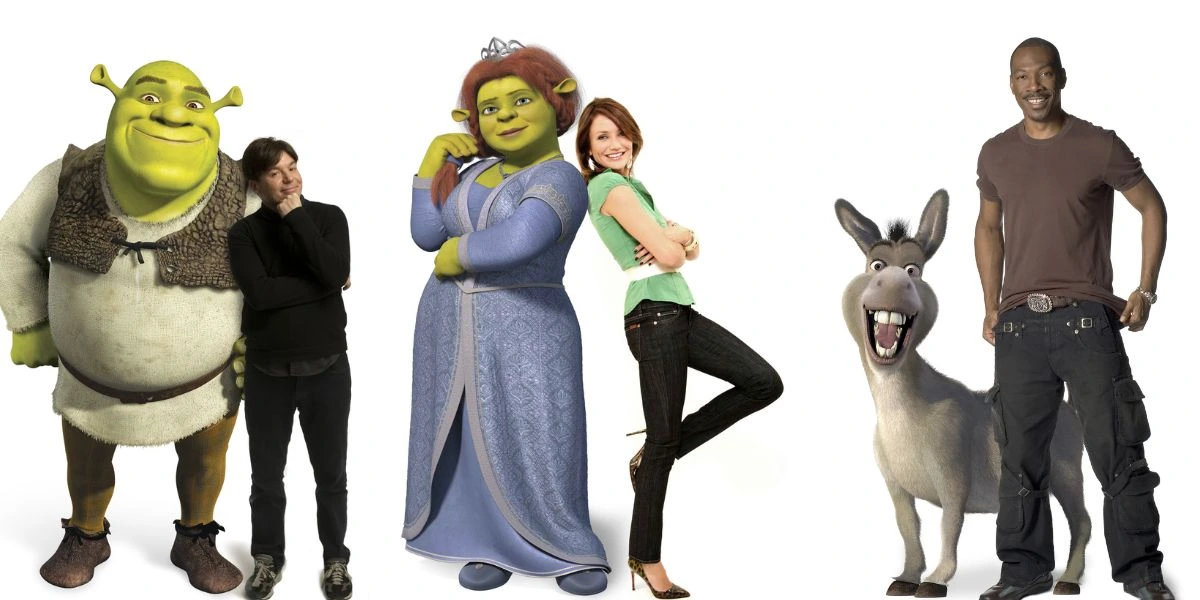 Ever since the release of Shrek Forever After in 2010, the original cast has been eagerly awaiting the opportunity to continue the exciting adventures of Shrek. With the likes of Fiona, Donkey, and the other beloved characters in the Kingdom of Duloc.
The recent comments made by Mike Myers on the topic bring great news for Shrek 5. They have provided no specific release date for the new Shrek movie.
Myers' remarks clearly show his return to the franchise, stating that he would gladly be part of it "every year" if he could.
However, this combined with the shared enthusiasm of Eddie Murphy and Chris Meledandri to reunite the original voice cast. Also to bring a wave of excitement for dedicated Shrek fans.
Antonio Banderas, who has delighted fans with his portrayal of the charming Puss in Boots since Shrek 2. He believes it is time for the swashbuckling feline to make a comeback in the Shrek universe that started it all.
Also, reflecting on his nearly 20-year journey with the character, Banderas expressed his anticipation for another instalment, stating. Banderas joins the growing list of cast members who have provided potential updates on Shrek 5, fueling the excitement among fans.
With the overwhelmingly positive reception of Puss in Boots. The Last Wish, the loyal fan base remains devoted and eager to discover the direction Shrek 5 will take with its storyline.
Shrek 5 Storyline
The mastermind behind beloved animated comedies such as Boss Baby and various Dreamworks productions has been harbouring a complete script for Shrek 5 for quite some time now.
However, Michael McCullers, the talented writer, has occasionally mentioned the franchise in interviews related to his other successful ventures.
But he has remained tight-lipped about the actual storyline. In an exclusive conversation with The Hollywood Reporter. McCullers revealed that the script holds immense personal significance for him.
However, considering the passage of time since its conception, it is highly likely that revisions will be necessary, particularly because of the potential changes in the creative team.
Shrek is undoubtedly one of Dreamworks' most iconic characters. Who actually began his journey as a grumpy misanthrope who preferred solitude in his swamp, rejecting any form of social interaction?
Subsequently, Shrek evolved into one of the most beloved antiheroes of the 2000s. After marrying Fiona and starting a family of their own. Even ogres could attain a blissful happily ever after.
According to reports from DevDiscourse, Shrek 5 may explore the chaotic life of Shrek and Fiona. As they try to navigate the challenges of raising a group of rebellious teenagers.
If these youngsters possess even half the stubbornness of their parents. Therefore, their shenanigans are bound to deliver highly entertaining moments on the silver screen. However, ‌this concept is merely one of the potential storylines being considered for Shrek 5.
READ ALSO!!!
Shrek 5 Trailer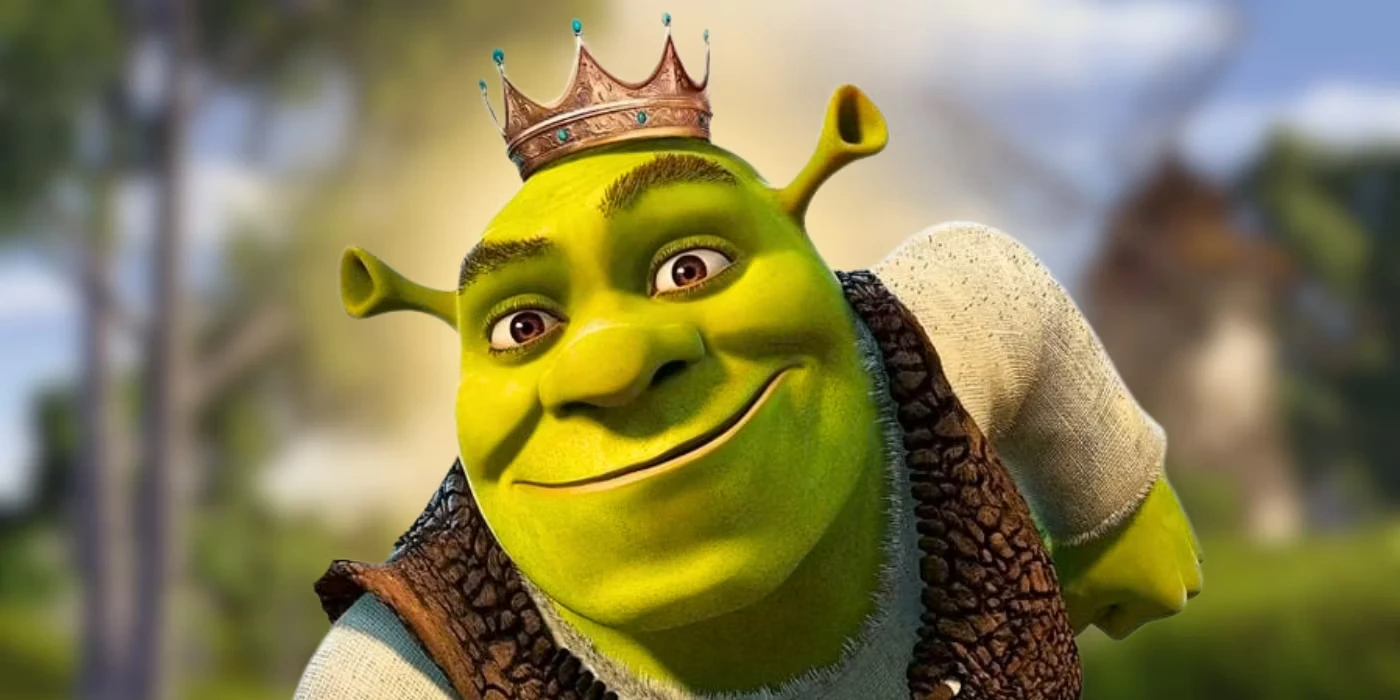 Naturally, fans eagerly expect the release of a Shrek 5 trailer, but it's important to understand that it won't be unveiled until the production of the film is in full swing. Also, the creative team may have expressed their desire to continue making more movies.
But it will be when an official announcement is made regarding the project, fans will have to exercise patience. Once the movie is officially announced and they set a release date in stone.
Also, it's highly likely that a tantalizing teaser trailer will grace our screens approximately three months prior to the premiere.
This strategic timeline allows for a gradual buildup of anticipation among the audience, generating excitement and curiosity for what lies ahead in the world of Shrek.
They Could Redesign Shrek 5
Rumours have been circulating regarding potential production updates for Shrek 5. Which fans are suggesting a shift towards redesigned animation that leans slightly more towards realism rather than the traditional cartoon style?
The speculation gained momentum when a vigilant fan visiting Universal Studios Florida spotted Shrek-related merchandise within the park. Also, igniting a lively debate about whether this could show the upcoming film's visual transformation.