Single's Inferno Season 2: Which Couples Are Still Together (& Which Aren't)
Welcome to the fiery world of "Single's Inferno Season 2. Singles Inferno 2 is filled with potential couples, but only a few of them have stayed together. To know which couples are still together and which aren't, in this reality TV show. We have listed out the couples that are still in love and the one that has crumbled.
Season 2 of Single's Inferno created lasting connections between certain couples while witnessing the rapid dissolution of others.
In line with its predecessor, this season maintained a familiar format, presenting participants with gruelling challenges reminiscent of other survival-themed reality shows.
Yet, it also infused the narrative with romantic encounters reminiscent of popular programs like Bachelor in Paradise.
The show gathered a diverse cast of 12 single men and women who arrived on the island in pursuit of a partner they could explore a potential relationship. This unique aspect sets Single's Inferno apart from its American counterparts.
What to Know about Singles Inferno 2 Reality TV Show
Season 2 of Single's Inferno continued in the footsteps of its predecessor, showcasing a mix of surprising and destined couples right from the initial episodes.
The intense media scrutiny surrounding the show, coupled with the fact that the participants did not know of each other before embarking on their Paradise journey.
However, it's often made it challenging for these couples to sustain their relationships once they returned to the real world.
The cast of season 2 represented a diverse array of backgrounds, with few shared interests among them.
Nevertheless, this diversity didn't hinder certain individuals from discovering enduring connections. Some participants remained unfortunate in matters of the heart and pursued new adventures elsewhere.
Shin Seul Ki and Choi Jong Woo are Unknown
These two individuals, Jong Woo and Seul Ki, have kept us guessing. They appear to share a close bond as clear as their frequent Instagram posts featuring each other.
However, they have remained tight-lipped about their relationship, neither confirming nor denying any romantic involvement.
There are whispers circulating that Seul Ki might be romantically involved with Dex, but there is no concrete evidence supporting or refuting this claim.
During her time on the show Singles Inferno 2, Shin Seul Ki caught the attention of several male cast members.
Yet‌ she was with the person she initially connected with, Choi Jong Woo. With a significant following on Instagram, Seul Ki's profile is constantly in search of any hints regarding her relationship status.
READ ALSO!!!
Lee So E and Kim Se Jun are Not Together
In an unexpected turn of events, Lee So E found herself drawn to Kim Se Jun after facing rejection from her initial choice.
Also, the duo embarked on a journey of love in Paradise, emerging as the inaugural couple to reach the season's finals.
Their compatibility and shared personalities had all the makings of a timeless reality show romance that transcended the confines of the camera.
So E expressed during the grand finale that Kim had a remarkable ability to make her feel at ease, a quality she highly valued.
Regrettably, recent reports from ShowBiz Cheat Sheet show that Se Jun confirmed their separation, with him now perceiving So E as more of a younger sister figure.
Lee Nadine and Shin Dong Woo are not Together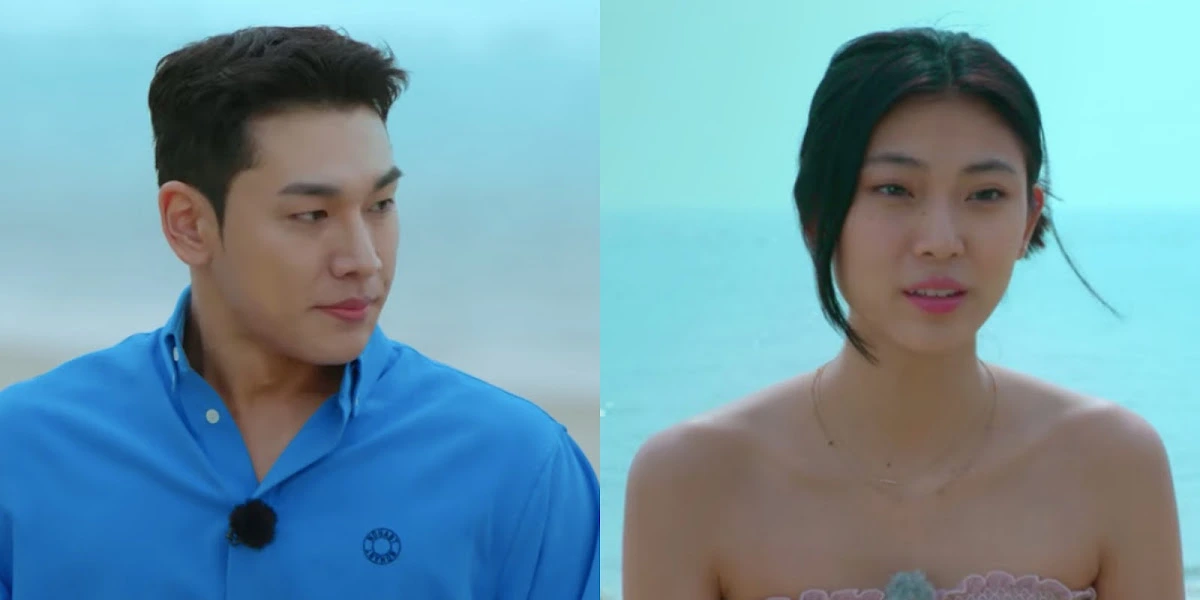 From the moment they met on Single's Inferno, Nadine and Dong Woo sparked immediate mutual interest.
However, the dynamics between them shifted when Dong Woo decided not to choose Nadine as his partner for the initial journey to Paradise.
This choice had a significant impact on their potential as a couple. Despite the undeniable feeling they shared and their career paths. Also, there was an elusive element missing in their connection, leaving fans perplexed.
Witnessing Nadine standing alone at the finale seemed like an unjust elimination, evoking a sense of disappointment among viewers.
Nevertheless, some optimistic souls continue to hold on to the hope that this duo might rediscover their lost spark (via Koreaboo).
As of now, they maintain a friendship, but ‌both Nadine and Dong Woo are currently unattached in the romantic realm.
Lim Min Su and Kim Jin Young are Not Together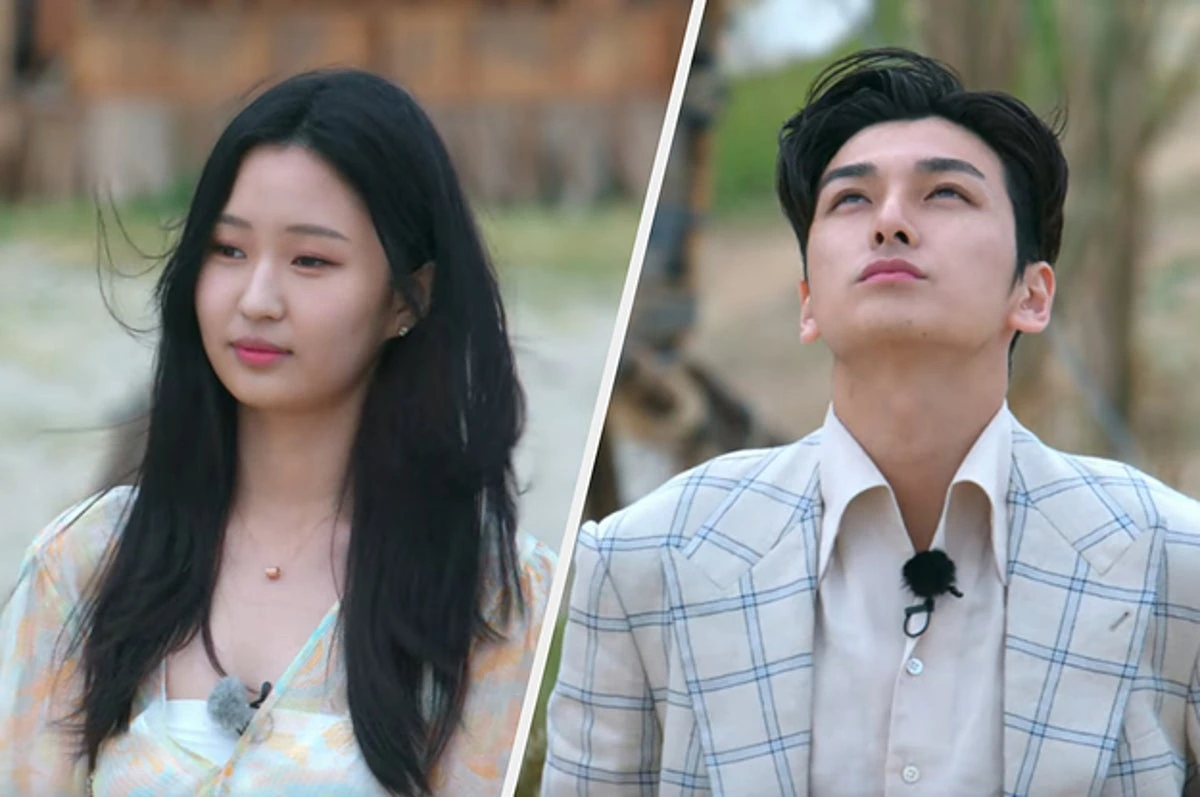 When Jin Young and Min Su entered the bond of Single's Inferno as latecomers, ‌their arrival might foster a sense of comfort between them.
The situation took a clearer turn when Min Su explicitly expressed her intentions by selecting Jin Young as her companion for two trips to Paradise.
Despite the undeniable chemistry they shared, Jin Young drew considerable attention from other women in the cast, making it challenging for Min Su to pursue a connection with him on the island.
As a result, both Min Su and Jin Young departed Singles Inferno 2 without a partner, and their paths did not cross again thereafter.
In a recent interview with Bustle, Jin Young confirmed that he is still single, further emphasizing the absence of any subsequent encounters between the two.
Their story serves as a reminder that, even though there may have been a flicker of attraction, external factors and circumstances can play a pivotal role in determining the course of relationships formed in unconventional settings, like reality shows.
Choi Seo Eun and Jo Yoong Jae are Still Together
After embarking on two blissful journeys to Paradise side by side. It became clear that Seo Eun and Yoong Jae would select one another when the grand finale arrived, despite Seo Eun being courted by two other gentlemen.
Although this match seemed predictable, the hosts couldn't contain their excitement as they witnessed the couple walk away hand in hand.
During a candid Instagram Live session, Yoong Jae verified their relationship status, expressing his optimistic anticipation of a bright and fulfilling future together (via Koreaboo).
Considering their concluding heart-to-heart in Paradise, this revelation hardly caught anyone by surprise.
READ ALSO!!!
Lee Nadine and Kim Jin Young are Not Together
In the realm of Single's Inferno, missed connections are an undeniable aspect, and in the second season, Lee Nadine and Kim Jin Young nearly became a couple that captured everyone's attention.
Surprisingly, Nadine and Jin Young shared more similarities than the hosts had expected, leading many to believe that Nadine had wisely moved on from Dong Woo.
However, Jin Young found it difficult to let go of his feelings for Seul Ki, resulting in his self-proclaimed "defeat" during the finale.
Meanwhile, there was a glimmer of hope for this potential pairing to reignite their undeniable, disclosed that her emotions had been amplified.
Also, their emotions fell for the sake of television and expressed their contentment with Jin Young's decision (via Elle Singapore, translated by KoreaBoo).
Park Se Jeong and Kim Se Jun are Just Friends
Park Se Jeong's romantic journey on Single's Inferno didn't quite go as planned. Despite a glimmer of hope with Kim Se Jun, who briefly showed interest in her, he ultimately committed to So E.
Disappointed but determined, Se Jeong had hoped to find a love story reminiscent of the successful couples on Love Island UK. However, what she gained from the show was enduring friendships rather than romantic connections.
Unfortunately, Se Jeong faced criticism when she shared a post on social media wearing Se Jun's coat, which some interpreted as a subtle jab at So E and Se Jun's relationship.
The backlash was swift and unforgiving. Realizing the implications of her action. Also, Se Jeong promptly took down the post, emphasizing that she and Se Jun are nothing more than friends.
Kim Han Bin and Lee Nadine are Not Together
While Kim Han Bin and Lee Nadine didn't ignite any sparks during their time on Singles Inferno. However, their recent sightings of them together have sparked a wave of speculation and rumors.
Unlike the couples we've seen on Love Island UK season 4, Nadine and Han Bin remained in the friend zone throughout the show. However, their actions after the show have raised eyebrows.
However, in February 2023, Lee Nadine put an end to the speculation by confirming her single status, effectively quashing the rumors and affirming that her connection with Han Bin is purely platonic.
As the second season unfolded, viewers were taken on a honey ride of emotions, witnessing the triumphs and tribulations of the brave souls seeking love and companionship.