The Hello Kitty Murder Case of a Nightclub Hostess
The Hello Kitty Murder Case involves the death of Fan Man-Yee, a nightclub hostess who was kidnapped and cruelly tortured at an apartment in Tsim Sha Tsui, Hong Kong in 1999.
Fan Man-Yee was kidnapped by three guys on March 17, 1999, and tortured for nearly a month before she died.
They later severed her head and placed her skull inside a Hello Kitty mermaid doll, giving rise to the moniker "Hello Kitty Murder Case."
The Hello Kitty case began in May 1999, when a 14-year-old girl arrived at the Hong Kong police station.
The worried girl, who was not accompanied by a guardian, said to the authorities that she was being tormented by a woman's ghost.
Hello Kitty Murder Case – How the Case Got Unwrapped
The police were skeptical when she said that the soul of a young woman with blood marks all over her body had been plaguing her for several weeks.
The cops were taken aback when she admitted that the spirit was that of a woman whose death she was responsible for.
The true reason for the girl's visit to the police station was disclosed.
girls The girl confessed to being a part of the torture and murder of a young girl, whose ghost would stalk her until she confessed to the authorities.
Other men tortured and killed the little girls, and this 14-year-old girl was only one of them. She was the youngest of all and unknowingly joined them in their crime.
Following the teenage girl's confession, authorities tracked her down to a flat in the city's poor Kowloon sector.
When they arrived, they discovered something quite surprising. They discovered a Hello Kitty doll with a woman's decapitated skull inside.
Hello Kitty Murder Case – Here is the Victim Fan Man-Yee
The following is the terrible story of Fan Man-Yee, a 23-year-old nightclub hostess. Fan Man-Yee was abandoned by her parents as a child and forced to grow up in an orphanage.
However, when she reached the age of 16, she was forced to leave the orphanage, prompting her to engage in illegal sex work, drug use, and minor crimes in order to survive.
She began working as a nightclub hostess at the age of 21 in 1997. She used to encounter a lot of risky people because of her job. Her customers used to be mostly from the Chinese mafia.
Then came the unlucky day when Fan Man-Yee met Chan Man-Lok, a 34-year-old drug dealer and mafia member.
They quickly discovered they had something in common, and Chan Man-Lok became a regular at the nightclub.
However, after spending time together, Fan Man-Yee attempted to steal 4,000 Hong Kong dollars from Chan Man-wallet Lok's one day.
Chan Man-Lok, however, caught her red-handed and demanded that she repay his money (4000 dollars) plus an additional 10,000 dollars in interest.
Hello Kitty Murder Case – Fan Man-Yee's Abduction and Torture
Fan Man-Yee instantly refunded his four thousand dollars but requested more time for the additional $10,000.
However, Chan Man-Lok, who was dissatisfied with this, conspired with his buddies Leung Shing-Cho (27) and Leung Wai-Lun (21) to kidnap Fan Man-Yee.
These men apprehended the little girl and carried her to an old, dilapidated apartment. Chan Man-Lok first considered forcing her into prostitution in order to profit from her.
Those men raped and beat her on the first night of her stay at the residence. All of this information was revealed to the authorities by the 14-year-old girl.
These heinous men made raping and beating Fan Man-Yee a habit. However, they did not stop there. They attempted to devise new methods of torturing the young child.
They used to beat her with various instruments, such as metal bars, kitchen utensils, and even furniture pieces.
The 14-year-old girl also revealed how the men used to torment her.
For a month, the guys tortured Fan Man-Yee in various ways, including burning her skin with candle wax, etc.
Because of these terrible deeds against her, she was no longer able to handle the clients, and they, too, used to refuse to pay.
As Chan Man-plan Lok's attempt to profit from her failed, he resolved to torture her even more.
He had her tied up and was using her as a punching bag. They used to force her to consume human feces.
They even burned her feet, so she couldn't stand or walk, and they would cause her discomfort by stuffing different things into her wounds.
The Torture ended with Fan Man-Yee's Death.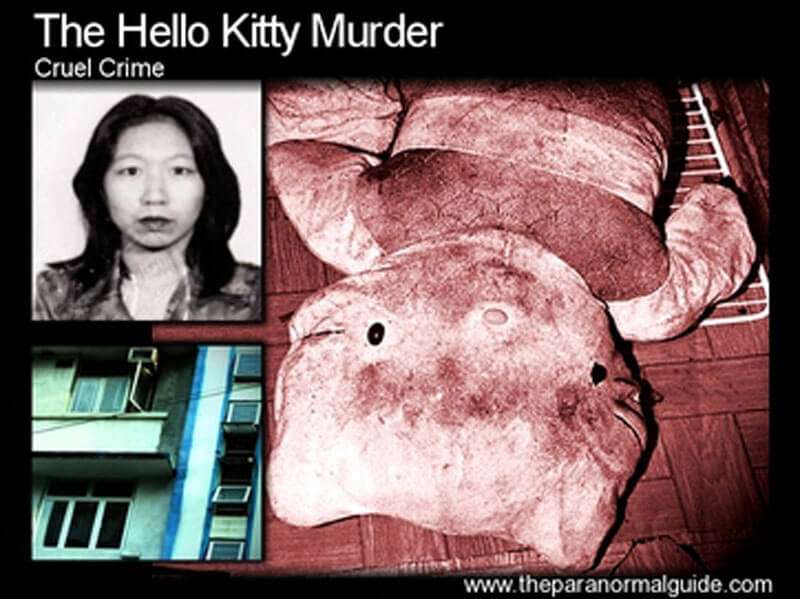 After the three men tortured Fan Man-Yee for nearly a month, they discovered that she had died overnight.
They assumed the girl died as a result of an accidental methamphetamine overdose.
However, most experts believe that the young girl died as a result of the injuries she received from the three males.
Because they were afraid of being recognized, they shifted her body to the bathtub and cut her body parts with a saw after establishing she was dead.
Not only that, but they later fried those body pieces to keep the body from rotting.
They cooked Fan Man's head, Yee's, which they preserved in an expanded Hello Kitty mermaid doll by inserting her skull inside the doll's head and stitching it together.
Aside from that, the heinous murderers kept a few of the girl's internal organs in a refrigerator. One of her teeth was also saved.
Trial and Punishment for Her Killers
When the authorities captured them, they informed them that they were simply running a brothel with Fan Man-Yee.
They claimed Fan Man-Yee was a drug addict who died as a result of a drug overdose. They also said that they did all of this with her body out of fear of being confined.
Because there was insufficient evidence to prove that the three men murdered her, they were convicted of manslaughter rather than murder.
As a result, they were condemned to life in jail. However, the 14-year-old girl who assisted the investigation greatly was released.