Where to Find the Impossible Rock in Fortnite Chapter 3: Location Guide
One of the Fortnite Chapter 3, Season 1 Daily Quests you can complete is to land at the Impossible Rock formation, which can be found on the island.
Finding landmarks like Impossible Rock isn't always as simple as looking at a map.
Making a mental note of where you found one the first time is one option, but unless you play an insane amount of Fornite, you're unlikely to remember everyone.
Where to Find Fortnite's Impossible Rock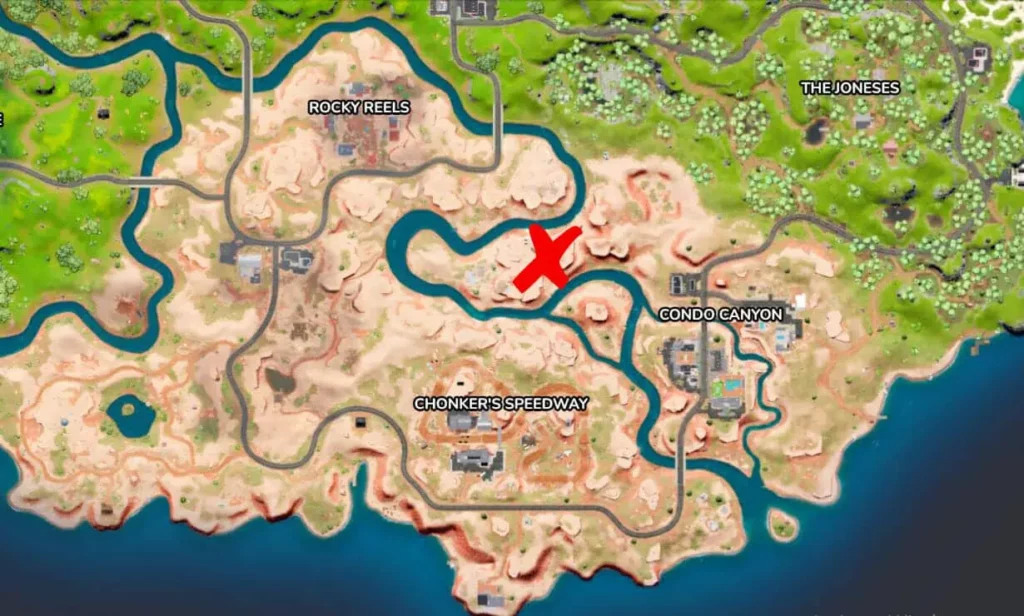 Fortnite's Impossible Rock can be found in the map's southern region, where the terrain is harsh desert.
It is located in the heart of the area, between Rocky Reels, Condo Canyon, and Chonker's Speedway.
Prior to jumping, you'll notice on the map a number of small cliffs surrounded by a river, one of which has a small house and RV on top.
The Impossible Rock can be found here. The Impossible Rock, one of the game's most noticeable POIs, is nearly impossible to miss once you know where to drop.
Keep an eye out for a massive boulder that defies physics and balances precariously on another tiny rock. Drop anywhere nearby to complete the challenge and earn valuable XP.
READ ALSO:
Conclusion
It also won't put you at a disadvantage because there are still some chests scattered around for you to grab weapons.
Landing on the Impossible Rock formation will complete the Daily Quest, awarding you 750 XP and assisting you in your Battle Pass progression. Just be wary of other players who may show up to take you out and collect all of your loot.