Who is TheSkiMaskGirl on TikTok? Face 'Reveal' Stream Goes Viral
TheSkiMaskGirl is that one girl that everyone is eager to see her face, since the beginning of her post, she has been putting on a mask of different colors and designs.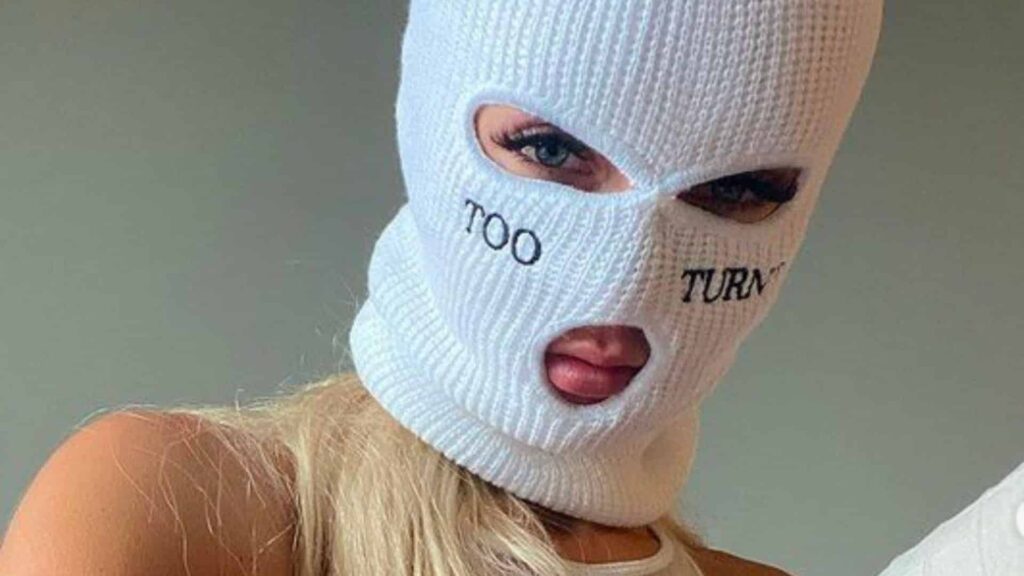 The Ski Mask Girl
There are a lot of content creators that started this part with her, what I mean is that they started by masking their faces, but at some point, they had to reveal their identity.
The Ski Mask Girl has over 2 million followers no one knows her true identity.
However, she stopped using the masks and has gone close to showing her face. But whenever she's taken off her mask, she covers her face with a pair of sunglasses, her phone, or whatever else.
Who is the Ski Mask Girl?
Her real name is Briana Armbuster, she is 29-year-old from the United States. She first gained notoriety by working frequently with TooTurnTony, a popular TikTok user.
During a Q&A Live Session
She used a face mask rather than a ski mask to cover the bottom half of her face during a recent live Q&A session with fans, and her dog was a big help to viewers who wanted to see her entire face.
Her dog leaped onto her lap in the midst of the live feed and yanked the handkerchief from her face. You briefly got a glimpse of what her whole face looked like.
However, it lasted only a few seconds before she quickly turned away from the camera and reattached the handkerchief.
Fans may have received a glimpse, but this isn't the full face reveal that many were hoping she would do on her own. Instead, her dog opted to expose her completely against her choice.
Shortly after this went viral, photographer Chantel Renee Boudoir uploaded a set of shots from a photo shoot with The Ski Mask Girl to Instagram, showing what The Ski Mask Girl looks like.
READ ALSO:
Conclusion
Everyone is eager to see what she looks like. Normally, we know nothing is permanent, but fans hope that she will not be forever. Others went this way, and some have finally revealed their identity, but The Ski Mask Girl is taking too long.